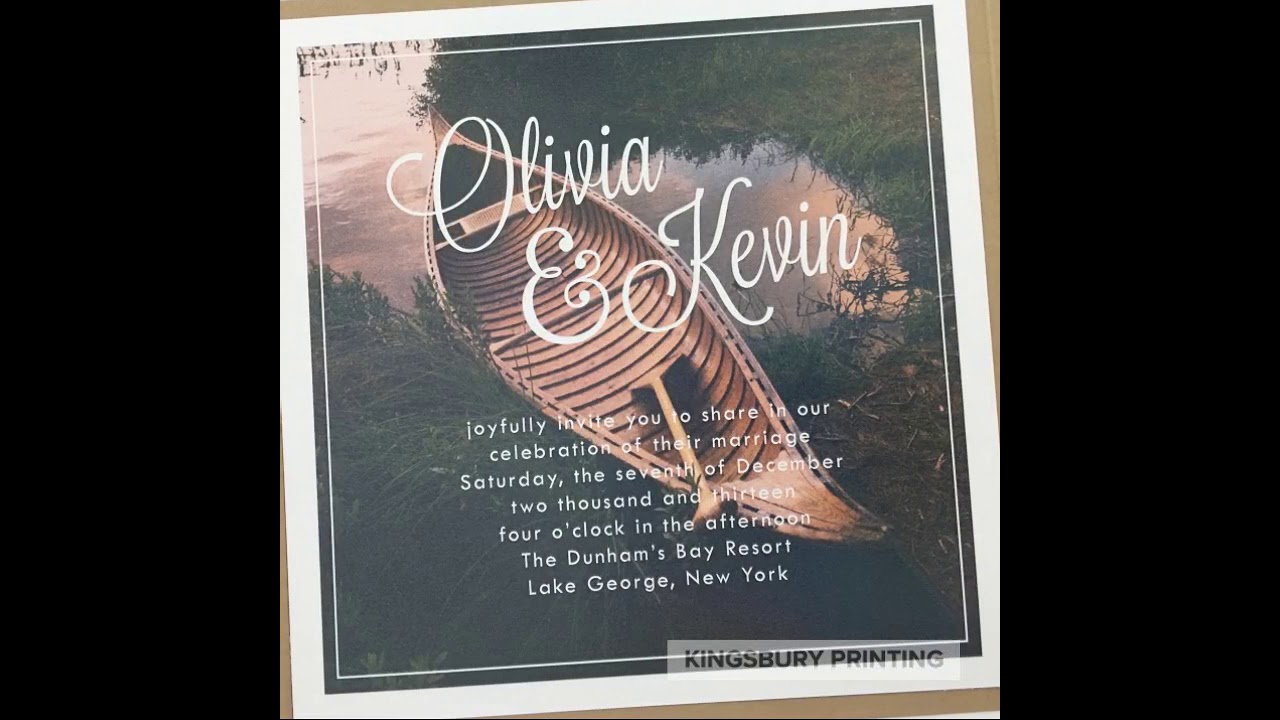 Invitations and more for your life's Celebrations
Whether you have your own design or would like us to design something, you will work with one of our Life's Celebrations Consultants to create invitations that you love with consideration of your budget.
We love working with our couples face to face but understand that sometimes that just isn't an option, especially right now. If you are interested in working with us, please request an invitation kit, which includes our paper and product samples along with a product catalog. Please note, you are not limited to our catalog. The catalog serves as something to get you started. Once you have received your kit we can work with you either via phone, email or a Zoom Meeting.
Request and INvitaiton Kit
Please let us know your wedding theme and color so we can customize your kit.
Panel Save the Dates can be either mailed in a beautiful envelope or mailed like a post card.
These magnets come in various sizes and are printed on durable magnet material with a protective gloss coating.
Are you looking for something different? We can add a mat or design a save the date that matches your theme.
If you would like to dress up your panel invitation we have many options to choose from. We have a wide variety of pocket folder styles and mats that come 25+ colors. If you would like to see more information about these options please request our catalog.
Not ready for a kit, but would like to learn more? View our catalog to learn more about the options we have to offer.
Looking for something simple that is easy on the bank account. Panel invitations, while budget friendly and beautiful and can compliment your wedding nicely.
Add an extra pop of color to your invitation with a mat! With tons of colors to choose from the options are endless.
Dress up your invitaitons with a pocket folder. While dressing up your invitations they also keep your inserts nice and organized.
Match your invitations to a "T" or make them completely different! We will help you create your day of items like; programs, table numbers, placecards or seating charts, itineraries, menus, favor tags, favor stickers, signs and THANK YOUS!
Life is full of celebrations; bridal showers, baby showers, house warmings, birthday parties, anniversary parties, and graduations! We can help with those too, with invitations, signs and more!
Victoria and Cherie work hand in hand to create your celebrations invitations and day of items. From working on your quote to the creative design, they will coordinate everything. They are available to meet via; phone, Zoom or at our office. You may even run into them at a few local wedding shows (fingers crossed).